SERVICE / PANEL UPGRADES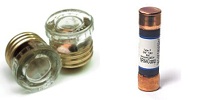 Thirty plus years ago, the average home was equipped with a 60 amp electrical service connected to a screw-in type fuse panel with two fuse blocks. The general distribution was a fuse block for the stove and one for the hot water tank. The balance of the homes electrical needs were served by six, 15amp screw-in fuses.
Electrical fuse panels have become obsolete to meet the needs of today's modern homes. Houses now require more power to feed appliances and electrical luxuries that were not available years ago. For example an air conditioning system can take more power than an entire home did 40 years ago.
Old style distribution panels, those with screw-in fuses are normally considered fire hazards. The contact between the base of the fuse and the buss bar oxidizes or charcoals from poor contact. In many areas, insurance companies will not renew homeowner insurance if the home is equipped with an electrical distribution panel that has screw-in fuses.
Older equipment and wiring systems did not have to support the modern appliances of our day. Overloading and doubling up of circuits is commonly seen on older outdated fuse panels, the result of improper installations that were never inspected. This can cause fires. Upgrading or replacing these dangers in your home by installing a new Circuit Breaker Panel which can eliminate these potentially dangerous situations.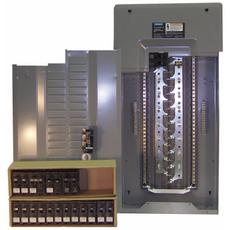 Average homes now are equipped with a 100 or 200 amp electrical services with a distribution panel handling up to 40 circuit breakers serving the electrical needs of the home. Extra protection is incorporated into the latest equipment in the form of circuit breakers. The circuit breakers protect every device in the house with sensitive circuitry that responds quickly if there is a fault, opening the circuit and eliminating the risk of danger. Modern Circuit Breaker Panels are more convenient, and are built to far higher safety standards than outdated fuse panels. There is also excellent protection available in the form of Ground-Fault Circuit Breakers and Arc-Fault Circuit Breakers.
Here are some reasons to Upgrade your Panel:
Reduce the chance of an electrical fire.
Eliminate doubled-up circuits.
Eliminate the need to replace fuses, or the chance to install the wrong size fuse, which is a common fire hazard.
Capacity to add additional circuits in the future.
Increase the resale value of your home
** Certain brands of breaker can also be dangerous: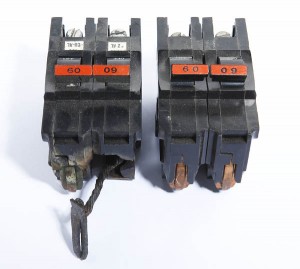 NOTE: If your home has a Federal Pacific Electric Panel. Here is a picture of a failed FPE circuit breaker on the left and what it should look like on the right.
It is well documented online Inspecta-Pedia and in class action lawsuits transcripts that FPE panels and breakers fail to trip during overcurrent which breakers are meant to do to protect your system. This failure to trip can cause fire. We will provide you with additional information from Electrical Inspectors and several online sources regarding this hazard. We recommend that Federal Pacific Electric panels be replaced entirely. If you would like to move forward with replacing this panel with a safer and better quality panel (with a lifetime manufacturer warranty) please do not hesitate to contact us.
Other services offer by Mapleleaf Electric regarding Service / panel upgrade: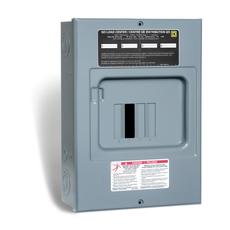 Electrical Sub-panels
We supply and install sub-panels in order to acommodate new circuit breakers.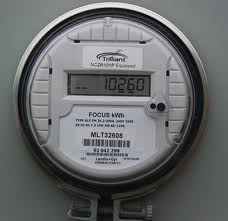 100A, 200A and 400A Residential Service Upgrades
We supply and upgrade services from 60amps and up.
Mapleleaf Electric Inc is ready to serve you with circuit breaker replacement services for your home to make it safer and more energy efficient. First, have your system inspected by one of our highly qualified electricians. They will help you to decide whether you should have your outdated fuse or breaker panel replaced with a modern Circuit Breaker Panel. Our professionals look forward to enhancing the safety, security and functionality of your home. Get the capacity to support all of your electrical needs by calling us for an appointment today!
Copyright © 2014 Mapleleaf Electric Inc. All rights reserved.
ECRA/ESA 7005787